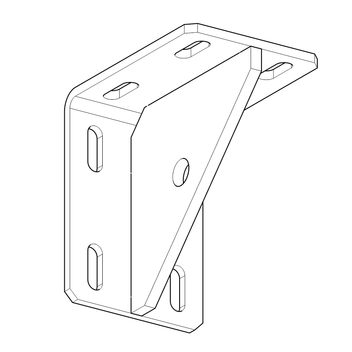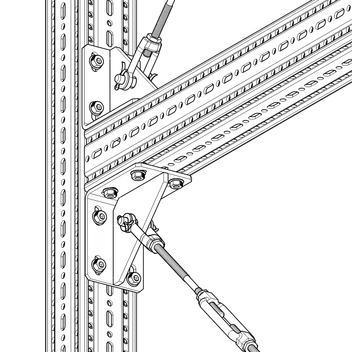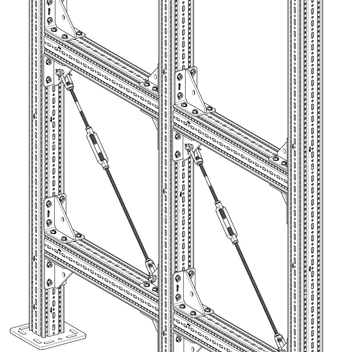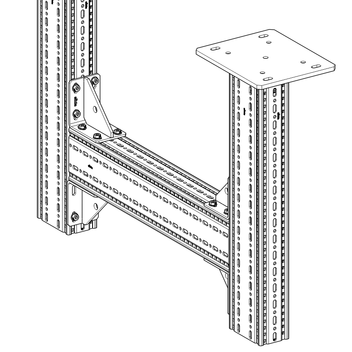 Group:
A430
---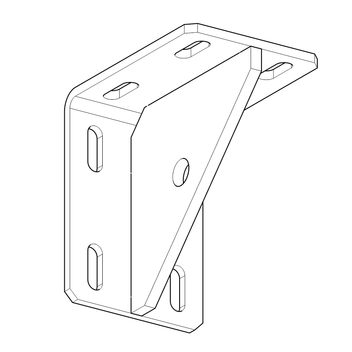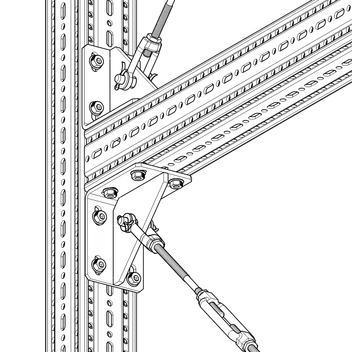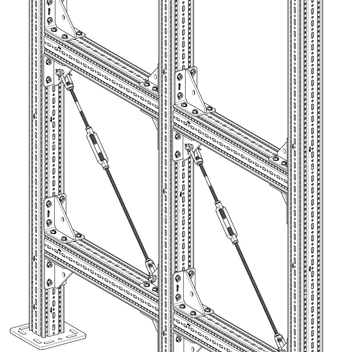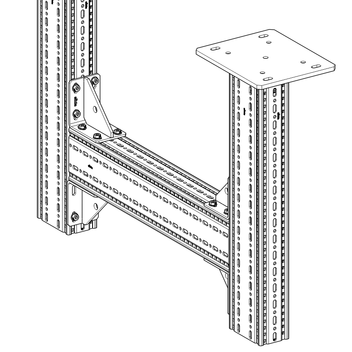 Application
Component to be used for connections between two F100 or F100/160 sections when the structural design requires an alternative to the End Support STA F 100 as the default solution.
Connections with the Corner Bracket WD F 100 allow flexible constrcutions and provide a high load capacity at the same time.
Durch die Lochung im Winkel (Durchmesser: 18 mm) können Abspannungen ermöglicht und dadurch komplexe Lösungen realisert werden.
Installation
To be used in pairs only. By using 8 x Self Forming Screw FLS.
Technical Data
Type

zul. Zuglast Lochung
[kN]

WD F 100 140/140
45,3